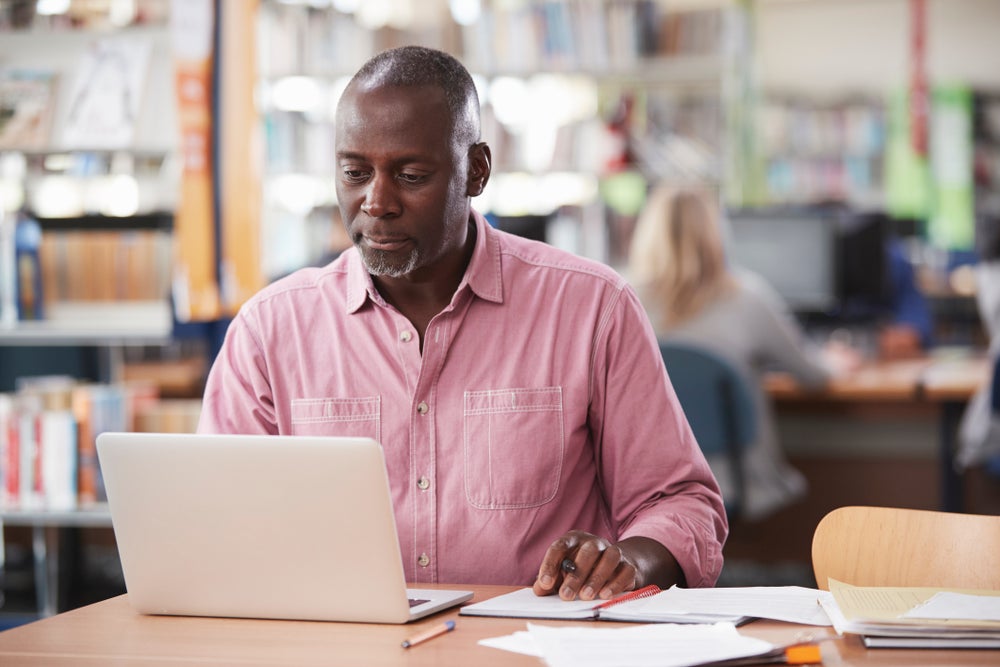 Learning Objectives
After successfully completing this topic, you will be able to
• describe the requirements for advertising real estate properties,
• define the term "blind ad,"
• describe the requirements for a brokerage firm's internet advertising, and
• list the team advertising names that are not legal.
Brokerage Advertising
The broker is responsible for all advertising of the firm or its members. Publishing false or misleading statements is a violation of the law. The broker must have words in the ad so that a reasonable person knows that the advertiser is a real estate licensee.
False Advertising
Brokers and sales associates may not advertise property or personal qualifications in a false, misleading, or deceptive manner to induce consumers to buy property or employ the services of the broker. Deceptive advertising is a misdemeanor of the second degree.
For example, a broker may have a listing for a house that has a large apartment building directly behind it. It would violate the law if the broker digitally alters the photo so that the apartment building no longer appears.
Brokers or associates may not advertise that they are members of any association or use association names or logos of the association if they are not members. An example would be a broker who displays the Realtor® logo in an ad, but is not a member of the Realtor®'s association.
Blind Ads
Brokers must put the name of the firm in all advertising. An advertisement that does not have the name of the firm is an illegal advertisement, called a "blind ad." The broker must put the firm name even on handouts such as key rings if a sales associate's name is included.
Sales associates cannot advertise or conduct business in their own names. When licensees use their personal names in an ad, they must use their last name as registered with FREC. Licensees who want to use a nickname in advertising, should include it in quotation marks after their first name or first initial. For example: Lawrence "Larry" Lancer or J. "Jimmy" Washington.
Team Advertising
One of the important trends in real estate has been the formation of "teams." A team or a group consists of one or more real estate licensees working together to have more impact in the market. To increase consumer understanding when reading real estate advertising, the Florida Real Estate Commission developed a rule regulating all team advertising (61J2-10.026, FAC). These teams are not brokerage firms and may not advertise in ways that would lead consumers to believe the team is a registered brokerage firm. Consumers should know they are dealing with a team or group.
A team must work under the supervision of one brokerage firm. The team may not advertise using words suggesting the team is a separate real estate bro­kerage or company. When advertising, the team name or logo may not be in larger print that that of the registered brokerage firm. The name of the team and its logo may include the words "team" or "group" as part of the name, but may not include any of the following words:
(a) Agency
(b) Associates
(c) Brokerage
(d) Brokers
(e) Company
(f) Corporation
(g) Corp.
(h) Inc.
(i) LLC
(j) LP, LLP or Partnership
(k) Properties
(l) Property
(m) Real Estate
(n) Realty
Internet Advertising
When brokers or sales associates advertise with a web site on the internet, the brokerage firms' name must appear below, above or adjacent to the point of contact information where it first appears. Point of contact information could be a brokerage or licensee's mailing and/or physical addresses, email address, and telephone, cell phone or fax numbers or any other means by which an individual would contact the brokerage or individual licensee.
Telephone Solicitation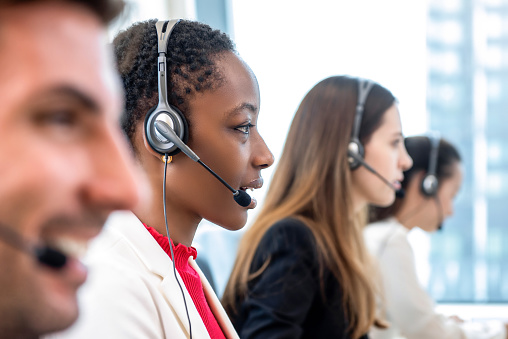 The National Do Not Call Registry is a list of phone numbers of consumers who do not want to be contacted by commercial telemarketers. Do-not-call rules cover the sale of goods or services by telephone. Some nonprofit organizations such as charities, and political orga­nizations are exempt from the do-not-call rules.
Sales agents may call a consumer, even if that consumer is on the reg­istry, for up to but not more than 18 months after that consumer's last purchase, delivery, or payment; or three months after that consumer makes an inquiry or submits an application to the company. If the consumer asks the company not to call again, the company must honor the request. In addition, a real estate licensee can contact a for-sale-by-owner only if the licensee has a bona fide prospect for that property.
A consumer must give express written consent for telemarketers to solicit them by autodialed and/or pre-recorded calls and text messages.
Persons who violate the federal do-not-call rules are subject to substantial fines.
Florida's do-not-call list
Florida also has a do-not-call list that allows licensees to call for-sale-by-owners regardless of whether the licensee has a prospective buyer. The fines for violating Florida's law are substantial.
Email Advertising
The CAN-SPAM Act of 2003 (Controlling the Assault of Non-Solicited Pornography and Marketing Act) establishes requirements for those who send commercial email, spells out penalties for spammers and companies whose products are advertised in spam if they violate the law, and gives consumers the right to ask emailers to stop spamming them.
"Commercial" email whose primary purpose is to advertise a commercial product or service is more heavily regulated. "Transactional or relationship" messages are emails that inform sellers about the progress on marketing a listed property or thank past customers, for example. These emails are exempt from most provisions of the act. Informational messages, such as newsletters that don't contain advertisements, also are exempt.
The law bans false or misleading header information, meaning that the "From" and "To" fields and routing information must be correct and must identify the sender. The sender must give recipients a way to opt out of the emails. It also requires that commercial email be identified as an advertisement and include the sender's valid physical postal address.
The act is enforced by the Federal Trade Commission and the Department of Justice.