Click the "play" button to watch a quick video about the real estate business.
Click the "play" button to listen to the narration.
Learning Objectives
After successfully completing this topic, you will be able to
describe the various activities of real estate brokerage,
distinguish among the five major sales specialties,
identify the role of property managers,
explain the appraisal process and the role of the appraiser, and
understand the mortgage process and the role of mortgage loan originator.
Sales and Leasing
Real estate brokers and sales associates help customers buy, sell, and rent property. Brokers and sales associates have the important information that the average customer doesn't have. The customer usually lacks the knowledge to locate the right property with the right financing and wants to be confident that the contract will be properly prepared.
A broker or sales associate negotiates the sale, purchase or rental of real estate for the buyer and the seller. Brokers can open their own offices, but sales associates must work for either a broker or an owner/employer (like a builder). A sales associate provides services to prospective buyers and sellers. Most sales associates are independent contractors for income tax purposes. The broker pays a percentage of the commission to the sales associate.
The National Association of Realtors currently has nearly 1.5 million members. Sales associates represent about 80 percent of the total. Most of the real estate firms are small one-to-four person offices, but the larger offices account for most of the salespeople.
Working conditions for brokers and sales associates. Real estate sales associates often work from home, and spend much of their time meeting prospective customers and showing properties. Sales associates set their own schedules. Many sales associates work more than 40 hours a week, working evenings and weekends to accommodate their customers' needs. Others work part time and hold other jobs.
Income of brokers and sales associates. According to Salary.com and Indeed.com, the average real estate broker's income in Florida is more than $120,000. Sales associates average $91,000. Naturally, a licensee's income depends on economic conditions as well as his or her skill, experience, and motivation.
The Five Major Sales Specialties
• Residential—Most real estate licensees sell residential property. Real estate sales associates sometimes specialize in a geographic area or property type called a "farm area." While performing this activity, a sales associate gathers sale prices as well as owners' names and addresses. The associate contacts owners in the neighborhood regularly. When the owners decide to sell, they often list with that sales associate.
• Commercial—Real estate licensees who specialize in commercial properties should be familiar with the market for income properties such as office buildings, shopping centers, apartment buildings, and restaurants. They must have knowledge of financial statements for investment properties, traffic counts, and types of commercial property financing.
• Industrial—Industrial property sales is a very specialized field. Only licensees in larger cities will generate enough industrial property sales to support themselves. In smaller towns, commercial brokers usually sell industrial properties. A specialist in this field must be familiar with the needs of different industries, such as proximity to airports, interstate highways, seaports, and rail sidings. Many industrial parks have great management, building restrictions, and landscaping design that make them nearly as attractive as residential subdivisions.
• Agricultural—Brokers who market farms, groves, timber, and ranch land sales must be familiar with their operations. The broker or sales associate must have a knowledge of the soils, water availability, and federal and state agricultural programs for farmers.
• Businesses—Business brokers must understand financial statements and be able to value businesses. Because many people are willing to relocate in order to own their own business, the market is national. Brokers who list and sell smaller businesses are business opportunity brokers. Brokers who list and sell larger companies are business enterprise brokers. Very often, a buyer buys stock in the company rather than just the real estate.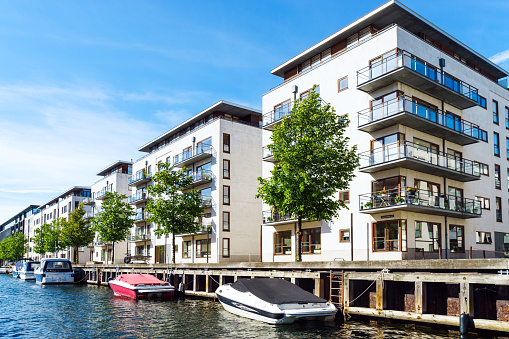 Property Management
Investors need competent property managers
Most of us can recall visiting an apartment property that was so well-maintained and well-landscaped that we would be happy to live there. This is the result of competent property management. Conversely, we've seen poorly-managed properties where the rents and the tenant quality are declining. Well-managed properties maximize value.
Investors usually don't live on the property they own. These absentee owners are often corporations, investment trusts, insurance companies, individuals, and pension funds. As developers build new projects, property management will become even more important.
Duties of property managers
The investor expects the property manager to upgrade and maintain the property, market the space, maintain good tenant relationships, collect rent on time, and stay on budget. For performing these functions, the investor agrees to pay a property manager by a percentage of the gross income, a base fee with a smaller percentage of the gross, or strictly by a fee.
Licensees manage many types of properties, including apartments, shopping centers, office buildings, condominiums, commercial, and industrial properties.
Community association managers
A community association manager manages property for individual owners in a community association. If the association has more than ten units, or an annual budget greater than $100,000, the manager must have a community association manager (CAM) license. The manager is not required to hold a real estate license.
Appraising
Appraisers estimate real estate value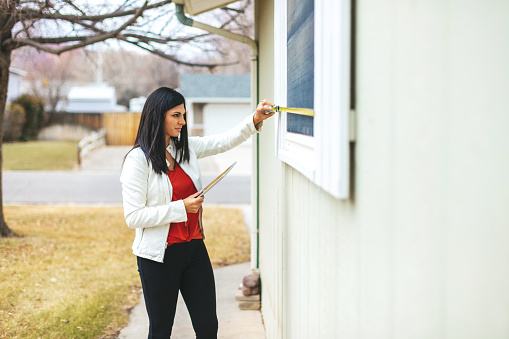 Most buyers need to secure financing for the property. Before the bank will make a loan on the home, it wants to know it is not lending more than the house is worth. So, the bank will require an appraisal. The bank's appraisal must be prepared by a state-certified or licensed appraiser. The Florida Real Estate Appraisal Board regulates state-certified, licensed and registered trainee appraisers.
Brokers and sales associates may make appraisals for a fee
Real estate brokers and sales associates may appraise real property for a fee. When making an appraisal, they may not represent themselves as state-certified, registered, or licensed appraisers, and they must conform to the Uniform Standards of Professional Appraisal Practice (USPAP).
The Uniform Standards of Professional Appraisal Practice (USPAP)
USPAP is a strict guide for appraisers in the performance of their duties. Appraisers may not receive a commission based on the valuation amount, or based on a predetermined value. Appraisers earn a negotiated fee based on the time and complexities of the assignment.
Most licensees prepare a Comparative Market Analysis (CMA)
The most common valuation process used by brokers and sales associates is the preparation of a comparative market analysis (CMA). When listing a property, or selling a home, the licensee will prepare a CMA which will help the seller to set a price that is in tune with the market. To prepare the CMA, the sales associate researches the asking prices of similar homes that are for sale, the price of those that sold, and the offered price of those listings that expired.
• The asking prices of listed homes shows the competition,
• The sale prices of properties are what an appraisal will likely show as the value, and
• The offered price of expired listings shows what will happen to overpriced homes.
A licensee may charge a fee for preparing a CMA or a BPO
Relocation companies or banks pay a fee to brokers and sales associates who give an estimate of value when mortgage payments are behind. The estimate is often called a broker's price opinion (BPO). While a broker may charge a fee, a CMA or a BPO is not an appraisal. The broker is the only licensee who can collect a fee for the work.
Financing
The median home price in Florida was $410,000 in 2022, according to Florida Realtors, the state's largest professional association. Because most people don't have enough cash to buy their home, they need to borrow money to complete the purchase. Because financing is the key to most real estate transactions, prospective buyers will look for a sales agent who is familiar with the mortgage market. 
Mortgage loan originator license
A person who takes applications for a mortgage loan must be licensed as a loan originator by the Florida Office of Financial Regulation. An unlicensed person who performs this function may be fined $1,000 per day up to $25,000. Real estate licensees may not work as loan originators or collect referral fees from a mortgage company without a Florida loan originator's license.
Counseling
Banks, investors, and developers employ real estate counselors. The counselor must have extensive knowledge and experience and typically earns a fee. A counselor is particularly valuable to a lender who may have foreclosed on a large development. The counselor's company will often have a team of experts which will include CPAs, attorneys, engineers, and contractors. The team will bring its expertise to bear to complete the construction, marketing, and sale of the property.