Testimonials
What have we done for you lately? Don't take it from us, check out some of these comments from our customers…
Jess, I wanted to mention that the courses prepared me well for all my exams and I found the sales post-license course especially informative for my new career! I'm so glad I took the post-license course now, rather than later.
---
Edward – I want to thank Jess and especially you for dealing with me the last few days. I think I've called over there nearly a dozen times with questions and or assistance since Thursday, and each time you answered my questions with excellence and professionalism. I consider myself a high maintenance user – so your kindness was much appreciated.
I'll look forward to recommending your course to anybody I run across in my dealings who's looking to get licensed. I'll be using you in the future for all my post-licensing and continuing-ed courses. I liked your studying interface, and found the ability to quickly go back and review the test material after I read thru it the first time very helpful.
Good job,
Jack S
Naples, FL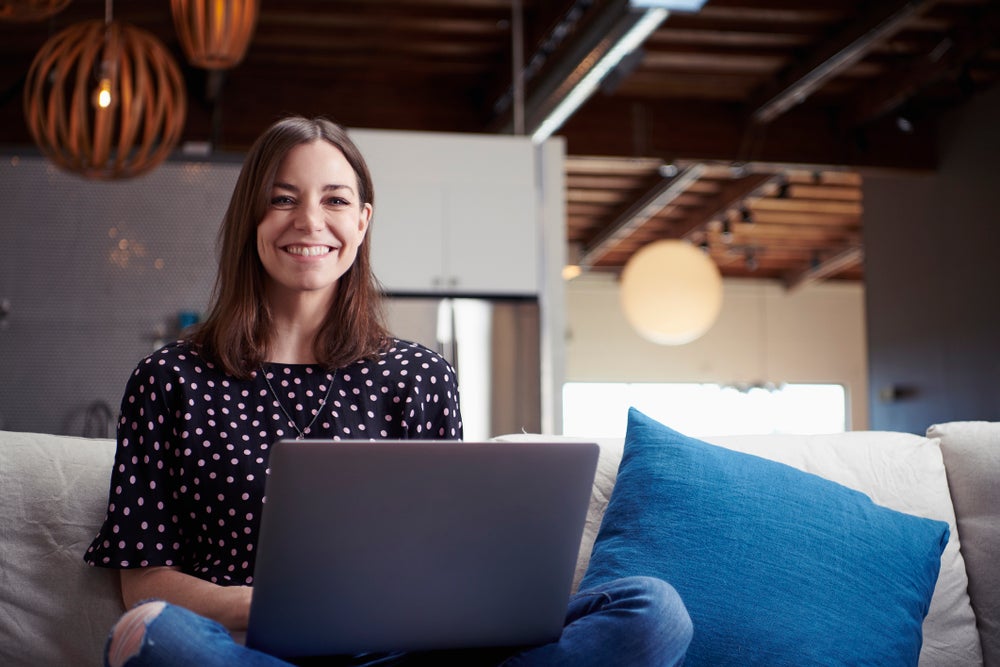 ---
I just wanted to let you know that I took the Sales Associate licensing exam this past Saturday and passed!
I couldn't have done it without the great instruction and tools that were provided to me from from your school! The instructors and administrative staff there need to be commended for a job well done!
Thank you!
Marylou
---
Judy, I wanted to take this opportunity to say thank you. I sincerely appreciate all that you and your staff have done for me. I look forward to a successful career in Real Estate.
Thanks again!
P. Furney
---
This is my first year to complete the 14 hours CE requirement. I used your company because I received your book in the mail. It is easy reading, but it does a great job of recapping changes and providing overviews of many areas.
Keep up the good work!
V. McEachern
---
Good afternoon, Ed, I am a Realtor/Broker in Arizona and contacted your school this morning regarding getting licensed in Florida. We used to live there and are coming back. As a matter of fact, our oldest son just graduated from Florida STATE! :~) (We are SO glad they beat Miami; now if they can just beat the Gators this year too!)
As we all buzz through these busy lives of ours, we don't often enough take the time to say THANK YOU, YOU DID A GREAT JOB! I am saying that to you now … THANK YOU, YOU DID A GREAT JOB! I just wanted to tell you how impressed I am with your organization. Every person with whom I have had contact today has been so professional, helpful and warm! Frankly, it is rather rare to encounter an organization with this wonderful standard of business acumen! My guess is that this climate is one that you have instilled in your colleagues. I am looking forward to working with your organization and most sincerely thank you for the terrific support I received today from Judy, Brett and Phyllis!
After every one of my real estate transactions, I always send out a questionnaire to each client and one of my favorite comments to receive is this: "I felt like I was Kathy's ONLY client!" Today, I felt like I was your only client with all the support I received! Perhaps you could give them a day off for their terrific customer service! :~)
Have a great week!
All my best,
Kathy Mayus,
CRS, ABR, MRE, e-Pro,
RECS HomeSmart Real Estate, Branch Manager
---
My sincere gratitude once again, you really made a huge difference in my ability to get this accomplished in such a short amount of time with so many other extenuating circumstances I have had to deal with of late. You have no idea what a hero you are!! The Real Estate School is very fortunate to have you on board.
Many thanks and best regards,
Gina Wolters
---
Another great book from the best real estate school!! Thanks,Ed!!
Danny Ryals
---
The Continuing Education & Customer Service Administrator at The Real Estate School, Inc. is one of the main reasons My company (ERA Twin Eagles Realty) and I will continue to use The Real Estate School, Inc as our preferred learning center. His professionalism, friendly emails and quick responses to questions sets the standard that other online educators should learn to model.
James Nemeh
---
Your school is the easiest at taking your exam!!! I followed your directions:
Thank you for the passing grade I received after not studying for the last 10 years! Ronald L. Nager
---
Thank you for an excellent program. I passed my exam the first time. Practicing over and over on your questions was the key, I'm sure. I didn't memorize – I learned.
Thanks, Sondra Wallace
---
Phyllis, Thank you for your help earlier this morning. I have mailed the answer sheet with a check for the Broker continuing education 6th edition. Mr. O'Donnell should be very proud of his FLORIDA editions. The format is excellent, the information clear, current, and I particularly like the additions: FORMS TO GO, and the WEB.LINK
The textbook was read and studied with diligent effort and I highlighted as I read the pages to use as reference in the future. Thank you and all at DEARBORN for excellent review material.
Best regards,
Victoria Dunn
---
I JUST WANTED TO DROP A NOTE TO TELL YOU WHAT A HUGE HELP YOUR REAL ESTATE BROKER QUESTIONS AND ANSWERS WERE TO ME. THE EDUCATION I GOT FROM THAT MORE THAN PREPARED ME FOR THE BROKERS TEST. I AM NOW ORDERING YOUR POST LIC. COURSE.
THANK YOU THANK YOU THANK YOU
LAURA JEAN ROY
---
Thank you. By the way, I found the course to be far superior to others I've taken online.
Thanks again.
Dawn.
---
The Realestate-school.com…
The longer one has been out of school the more fearful they are of tests. Tests turn from a common part of your education to something that frightens you beyond belief and even worse, something that questions your self worth or self concept. I have found that many of my friends, friend's parents, associates, etc. put their tests off because they are scared that they are not ready or cannot pass. My first hand related experiences arose from people that attended other courses (not the Realestate-school.com). Each time I encounter this situation (about 7 so far) I give the same advice:
(I tell them) Put your books away. Throw your old course quizzes out. No need to take notes on paper or study from previously circled answers. Just go to www.realestate-school.com and purchase the red (or blue depending on their course level) downloadable questions and answers CD. This disc alone will prepare you for the questions asked and the format tested on. You will go from being nervous to extremely confident AND IN CONTROL.
EACH TIME I have recommended the realestate-school.com, I received thank you letters and GIFTS! for making this stressful occurrence to one of control and pride.
For the people that did not choose a school yet, I insist they enroll into the realestate-school.com. Those that do so don't feel pressured or stressed at all. They are in control from the onset.
Thank you for making me look so good and for providing me the education to be the most I can be!
Sincerely,
Eric Manin
---
Thanks so much, The alternative to study at our own pace is very convenience due to our daily obligations…
My experience was that: I had to study a lot to pass YOUR TEST but very satisfying after so….I thought after this one the state must be very difficult so I even studied even more….IT WAS A BREEZE IN COMPARISON TO YOURS I finished the state exam in two hours and I believe I only missed two….
Thank you for your support, and I loved the course,
Alex Ramiroff
---
Hello Professor:
I wanted to thank you for your time and expertise. With your help in conjunction with the online course offered through the real estate-school, I passed my sales associate state licensing exam (on first attempt) with little effort. I felt fully prepared and very confident with my understanding of the material. I would certainly recommend using the online course to any one (who is self motivated). Is it possible to do the post-licensing education through the real-estate school?
Thanks again,
Walt Lee
---
I would like to thank you for such a GREAT Product. I just took and passed the Florida Real Estate Exam in less that one hour, and I am confident that I only missed a few questions. I am so glad that I contacted you, and found the perfect product!
Brian Lemen
---
Edward,
Thanks very much for your prompt response. I'm very impressed with the services your organization provides. I received the book a day after ordering – that's fantastic!
Gina
---
…Thanks again for your encouragement. This is my second course (did sales associate course in classroom and Broker course on-line) with the Real Estate School and I have highly recommended you to others.
Michele
---
POOR ME! I did a 300 question practice exam and by its results, it's quite obvious that I need more coffee, more study… and that I made a VERY GOOD decision to purchase your fantastic courseware. I finished my FREC I course (and passed) nearly a month ago and have been researching the internet for a really intense online practice exam while I wait for my State Application to process. Oh, wowie, did I ever find the perfect one! The questions are well developed, and the explanations make sense.
Flora T.
---
Dear Mr. ODonnell, What a nice and helpful staff you have at the Real Estate School. My exam is tomorrow and I was not able to locate my certificate. I reached Yasemin and she was very interested and helpful emailing me my certificate. I will certainly recommend you in the future.
Nathan Chitty
---
I wanted to take this opportunity to extend my sincere thanks to your company for helping me achieved my goal "passing the broker exam". After trying and failing the broker exam three times, and not to mention $200 on books, $80 on other on line prep course and $150 on the CRAM COURSE, it took only one last nerve and your on line (exam prep) course for just $60 to get me the "passing grade". I just wish I knew about your website sooner. I am confident I would have passed the exam the first time around and save hundred of dollars. I like to reiterate your excellent on line program and will recommend it very highly. Please continue to offer your excellent services to those of us that really need it. By the way, have you guys considered online courses for mortgage brokers?
Again, THANK YOU, THANK YOU and THANK YOU.
Mireille Hevey
---
Dear Ed, The courses covered plenty of information. Of course it was hard but it was very helpful. I did learn a lot, not just for the exams, but also for my knowledge in Real Estate and other areas.
I've made it, given the time constraint for the exams, my hard work and persistence might not be enough if it wasn't for your support in helping me. The credit goes to you….(only 50/50 though!!!).
I definitely recommend those who require education in regards to the Real Estate profession should turn to you. Anyone can teach but [your] gentleness and care make a difference. The staff was also wonderful. I thank you all.
Sincerely,
Sonny Nguyen
Broker Post Licensing Student
---
Ed, I just wanted to let you know that I thought your on-line RE FREC I class for sales associates was terrific. It was very thorough and easy to understand. The is my first experience getting into real estate. I also took a weekend review course this past weekend and took my state exam this morning. I passed on the first attempt. Thanks for a great class. I will look to RE Campus for my continuing education classes. Thanks again.
Regards,
Chris Hulting
---
Hey Ed, We have known each other for near 25 years and you know that I get passionate about things that work and work well! Well I am passionate about your Q&A CD-ROM.
I took the Sales Associate Course in June and did nothing about the State test until today, September 22. Yes, the instructors and the course materials were great. But, I had a layover of 1 year, 3 months before testing. I probably hold the record of the longest hold out from your school to take the test and pass it the first go around. While I did review the course materials and take the chapter quizes again, I am sure that the Q&A CD-ROM did the trick. I found the CD easy to work. Without a doubt, the best $56.00 I have spent in a very long time!
I will be back to see you for the Broker's Course and Broker CD-ROM!!
John L. Cole
Real Estate Sales-Associate
---
Thank you so much for selling this online exam prep course. I took the test Thursday.
I PASSED my first time. I was shocked because the test was very hard, but I used every second of my 3.5 hours, I kept reviewing and reviewing.
Every agent I know told me don't be upset if you fail the first time.I will thank them for telling me how hard the test was, if it wasn't for them warning me about the test, I probably would not have taken your prep course online and then I probably would have failed the state exam.
Your test prep with 1000 questions was so helpful to me. I learned things I did not learn in the books. I spent 2 complete days taking your tests with short breaks…
Many thanks,
Carolyn Coru
---
THANK YOU!! Could you please send a course completion certificate to my husband, who also passed the exam, to [address removed for privacy]? Thank you again!! It was a wonderful experience taking your course!!
Jennifer Johnson
---
Thank you for that reminder. I took the test on the 28th and passed! I just want you to know how very very helpful your reminders and updates are! …
Thank you,
Linda Killia
---
Dear Ed, I wanted to take a moment to write and tell you what a tremendous experience I had attending your school for my Florida Real Estate Licence. Despite being a Realtor in Canada, the amount of new knowledge I had to assimilate made the training very much like starting from scratch.
I was really under the gun having only the week to complete my training and ensure a passing grade for Real Estate School diploma, however your School's preparation helped make this possible and within 2 days of class graduation I had passed the State exam. I was on the flight home to Canada ecstatic to have my license right there in my brief case, enabling me to move forward towards activating it. The Real Estate School , Inc. and the direction of the instructors were instrumental to my success – thank you!
I owe a great deal of thanks to both Sandi's (my wonderful instructors); a fantastic and accomplished classroom full of professionals who were quite helpful to me, and most patient with my accent; and – not the least of which – you, Morgan, Cody, Phyllis and Neil, for your very gracious and dedicated support and assistance. While you can count on seeing me plenty in the future for my post-licensing and other continuing education, it was important that you were aware how very grateful to you I am.
I look forward to seeing you again in the very near future.
Most sincerely,
Kim Galway
Realtor Ontario and Florida
I thought the format & content of the course was excellent.
Greg Schmitt
---
Hello Edward, I have a sales lead for you. Please contact my friend [name removed for privacy] when you get a chance. He is a law student here in Orlando who asked me which online school is the best. I told him that I took your class to get my license and recommend it highly…. Feel free to mention my name and that I gave you his number. Have a great day!
Thanks & Best Regards,
BRIAN G. BILL Realty Executives
---
Thanks for getting back wiith so quickly. The course was very good and i enjoyed it. I even recomended it to my brother-in-law [name removed for privacy]. You have my high regards for a job well done
Yaniv Jerassy-Etzion
---
Dear Mr. O'Donnell, I want to let you know how much I enjoyed the on-line post-licensing course. The format was easy to follow and the quizzes, interactive exercises and end of chapter tests were great! I also purchased the book which allowed me to study when I wasn't near a computer. You have a wonderful program and staff at the Real Estate School! Thanks again…
Sincerely, Karen Ventimiglia
---
Just a quick note of thanks for all of your help. I understand you spent quite a bit of time w/Dennis getting set up, I know he appreciates it as he just recently became acclimated w/the computer. Thank you for your patience–you're the best!
Trish Wiltshire
---
I would like to thank the Real Estate School, the course was fantastic! I am more than pleased with the course and the results. Thank you for helping me in this endeavor for a potential career change. I will use the school again, no doubt.
Sincerely,
Steven K. Needham
---
Thank you VERY much for the quick response! You guys are AWESOME! I will be coming back to you for my post license requirements, broker exams, and all other real estate school needs.
Thanks very much!
Jason Sinclair
---
Thanks for "jumping through hoops" to get my certificate to me Friday afternoon. I really appreciate your focus and follow through. Hope you had a good weekend. I did. I passed the state exam Saturday, first try.
Regards,
Larry Willis
---
Hi just wanted to let you know that I passed my state test, and I want to thank you so much for your on line questions and answers, for me that was most helpful to see the correct answer right away when you get one wrong, instend of using a book and having to go to the back of the book for the answers….I will recommend this course to everyone Thank you again for helping in my new career change at the age of 57.
Terry Ann Barry,
Orlando Fl
---
The pre-licensing course is part of the Fl. Dept. of Transportation's Right of Way training program. I was impressed by the knowledge and professionalism of your instructors. I passed the state exam on my first try.
David Hutchinson
---
Thank you. You are great. I am recommending a friend of mine to take your courses. The website is good, the material is put together very well, and the online courses are easy to navigate.
Thank you for your prompt replies and assistance.
Take care, Kathleen M. Robert
---
I wanted to take a moment to write to The Real Estate School to let you know that your school provided a wonderful source of education that prepared me wonderfully for the Florida Real Estate Sales Exam. I passed the state exam on my first try, and I feel I owe it all to your class. Sandy and Sandy were great instructors. In our class, Ed took over on the last two days and provided an upbeat and very efficiently structured instruction style. I can't say anymore except, "Thank you," and, "You've really opened the door for me into a new career full of opportunities previously unimaginable!"
Thank you,
Jonathan Hall
---
Just to let you know I am referring 3 other persons who will be registering for your course because I am so pleased with it.
Peggy McCoullough
---
I just wanted to drop you a line and let you know how successful your sales associate course was for me. I just recently took my state exam and passed on the first try! And, in only 40 minutes! I really liked that I could study at my own pace and complete the coursework on my own time. I have two children and I knew that, once they were settled down for the night, I could sit down at the computer and work quietly. It was perfect for me. The fact that I had to complete two quizzes and activities at the end of each chapter to ensure that I had the material down was extremely helpful. Once I completed the end-of-course exam (which I also passed on the first try), the sales associate text book that I purchased from you was a great source for study. It was a full month before I was able to get in to take my state exam and I was really worried that I would lose the information in my head, but having my text book to study and taking each end of chapter test, plus the sample exam at the back of the book, really prepared me. I felt confident and ready when it was time.
I can't wait to begin my new career! I have an interview today with a very successful local broker. Wish me luck!!
Thanks so much!
Mary Beth S
---
I did the real estate sales associate Course at your school and I must say you guys offer a really good facility. The instructors are the best and very caring, helping each student to learn and pass the exam. I would not hesitate to recommend anyone to go to The Real Estate School, Inc. in Tallahassee, FL for their learning. Once again, many thanks.
I wish you well.
Mr. Nitin Chandaria
---
With the help of your Sales Associate Florida prep CD I passed my exam on the first try. Very realistic. Thanks for the help.
Mike Doto
---
Hi, Just want to thank you for the excellent instruction on CD. I took the Real Estate Sales Associate exam and pass on the first tried thanks to your excellent training.
Best Regards,
Robert Medina
---
Edward, Thanks again for sending me completion certificate. I took the state exam yesterday and passed. Your course materials are extremely helpful. I particularly liked the cd's…
… I have recommended the course to several of my friends. The course material is well organized and easy to follow. The Salesperson Q&A and flashcards cover all of the areas of the state exam. And as I said before the cd's are great for memorizing the most important information.I am signing up tomorrow for the 45 hour post license course with your company. Thanks again for the great course.
Barry J. Kotek
Managing Partner Retail Systems Consulting
---
Thanks for the great class! I passed my test on my first try and even took it while I was sick! It was easy to follow and I could study on my own time, allowing me to be home with my family instead of stuck in a classroom for days on end.
I will be taking my post-education through you as soon as it becomes available. I am recommending it to my colleagues as well.
Sincerely your Realtor,
Kari Bryan
---
Hello Edward,
It was nice speaking with you this morning. I appreciate the quick follow up and best wishes for my exam tomorrow. I wanted to give you some additional feedback that you may find interesting and may also use for your website/advertising.
I have wanted to pursue a sales associate license but did not have the time for a 'traditional' course. I have a job that occupies a lot of my time and limits my flexibility. Your course was a perfect fit for me. The readings, sample questions, and interactive exercises were great. The best part about them were that I could take each section at my convenience. To help review for my exam I listened to the CD's while driving and running errands. This helped me to reinforce the information that I learned from the reading assignments. The format and content of this course is well worth the money.
Have a great week Edward!
Enthusiastically,
Brian G. Bill
---
Mr. O'Donnell,
On February 9 I passed the Sales Associates state exam in 1 hr 10 mins.
I took your realestate school online course and attended a local school as an insurance policy. The difference between them became obvious almost immediately. In the classroom if there was a text question that needed serious attention there was no way to hold up the other students while the instructor disected that particular question. HOWEVER, your online course let me go over the material as many times as needed, when ever I needed….morning , noon or evening.
The additional "exam" prep book, was amazing. Thank heavens it was in the bundled teaching aids you provided.
Your online courses are so fantastic I'm now taking the 45 Hour Post Licensing course. I look forward to taking the 14 Hour Continuing Ed courses as needed too.
Valerie W. Sprinkle,
SL #XXXXXXX Pensacola, Florida
---
I wish to thank you again for all your help. I could not have passed my state brokers exam without the State Exam Prep Course Home Study Guide and the CD-ROM. I feel that your product made all the difference. After using the home study guide and CD-ROM, I passed my test the next day. I truly believe that success in Real Estate begins with the REAL ESTATE SCHOOL INC.
Best, Jeff Lopatin,
Broker/Associate,
Nations Real Estate Sales & Mgmt., Inc.
---
I just wanted to inform you of the wonderful experience I had last night with your company. I somehow messed up getting the results of my continuing education class. This upset me, and I figured I would go ahead and E-mail your company not really expecting a response. I immediately heard back from Brett, who not only fixed the problem. He genuinely seemed to care about finding out how it happened, so it would not happen to anyone else. I just wanted to let you know about this exceptional employee that you have. Thank you for having him to help people like myself. Happy Holidays, and Thank you again.
Julie McGraw
---
Did you know?
These are just some of the testimonials we've received from customers who have used our products. We add new testimonials every month or two just so you can see that our products are not only kept up to date with the latest changes in real estate license law, but that they are designed to make it as easy as possible to pass your Florida multiple choice licensing exam.