Learning Objective
After successfully completing this topic, you will be able to describe the benefits of the lot and block method.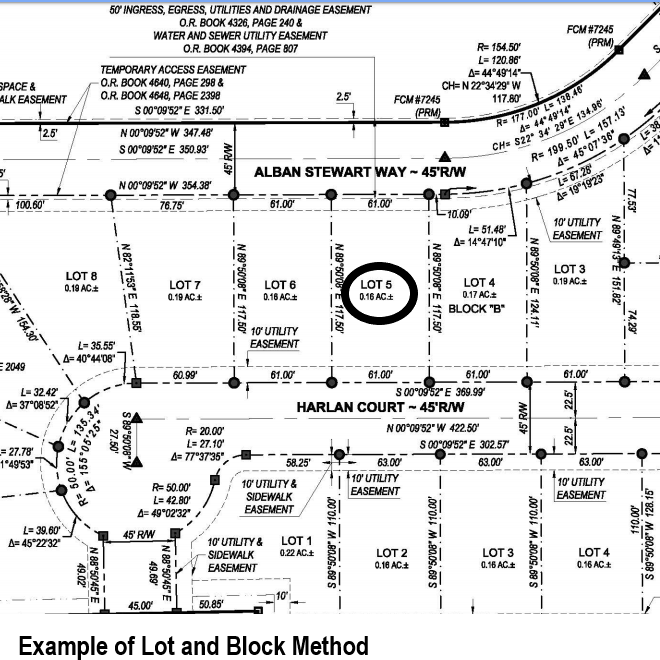 The lot and block survey system is the most recent survey system. Lot and block method describes more individual parcels of property than any other method. It is also called the recorded plat method. A large piece of land is subdivided into many parcels. Roadways and easements are drawn in, then each lot is described using the metes and bounds description method. The platted subdivision is divided into blocks and lots.
For example, in the plat map shown here, the legal description would be Lot 5, Block B, Preserve at Buck Lake Phase I subdivision, as recorded in Plat Book xx, Page xxx, of the public records of Leon County.
Recorded plat map
The entire plat is then recorded in the public records after the county accepts the streets and easements from the developer for dedication. Once the plat has been recorded, the metes and bounds description is no longer necessary. The plat becomes the legal description of all the lots in the subdivision.