Learning Objective
After successfully completing this topic, you will be able to distinguish among the different types of real estate investments.
Overview
There are many different types of property that may be purchased as real estate investments. Some types are very familiar to investors and are more popular. Other types may be a less comfortable fit because of the specialized nature of the property. Each type of property may have several subtypes.
The different types of investment property include
• residential,
• commercial,
• industrial,
• agricultural, and
• business opportunities.
Residential
While not technically investment property, a single-family home is usually the first investment of most people. Single-family houses have historically been good investments because of the continued appreciation of such properties.
There are many subtypes of residential investment property including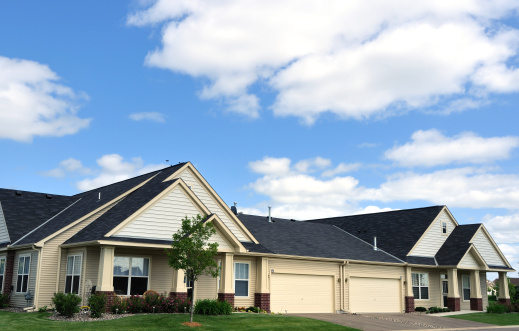 • single-family homes,
• multifamily properties,
• condominiums, and
• cooperatives.
Real estate investors often start their investment program by buying duplexes and quadruplexes. While these investments are somewhat marginal from a cash flow standpoint, the investors tend to look for their returns due to appreciation and mortgage principal paydown. Later, the investor may wish to purchase a larger multi-unit apartment property. These properties should be carefully analyzed by reviewing cash flows, location, maintenance, and required renovations. If property has not been maintained because the owner could not or would not maintain it, the condition is called deferred maintenance.
Commercial
Commercial property is used by businesses. The principal subtypes of commercial property are
• retail properties,
• offices, and
• hotels and motels.
Retail properties
Retail properties include shopping centers, strip malls, and freestanding stores. Because of the growing influence of online retail sales, shopping center investments have become riskier and investors should be wary.
Offices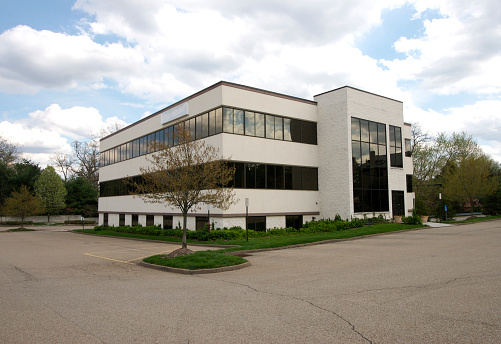 Offices can be a good investment if the investor carefully analyzes the location of the property, lease terms and expiration dates. Long-term leases from triple-A tenants are attractive, but generally give lower returns because the risk is lower. The Covid-19 pandemic resulted in many employees working from home, a trend that may continue. That trend may cause diminished demand for office space. Investors should be careful to consider all the factors influencing supply and demand.
Hotels and motels
Hotels and motels can be very profitable based on location, franchise names and marketing. There is always the risk of new properties coming on the market, decreasing the occupancy rates. The Covid-19 pandemic has adversely affected hotels.
Industrial
Industrial properties are used to manufacture, assemble, or distribute products. The site must be close to transportation hubs including airports, rail lines, seaports, and interstate highways for both incoming and outgoing shipments. Investment in industrial properties is quite risky. Many buildings have been built for a specific use. If the tenant moves out, it may result in a long period of vacancy.
Agricultural
Agricultural properties are purchased by investors for two major purposes: to hold for current income, or to hold for future development. Investors looking for current income are generally planning to actively farm the property, or plant timber for long-term income. Many investors buy agricultural property close to a city, anticipating rezoning and capital appreciation. The issue most investors face are the costs to hold the property waiting for development opportunities.
Business opportunities
Business opportunities are investment opportunities for those persons who wish to be their own boss. The market for businesses is national. Investors must have strong analytical skills to estimate the value of the business. The investor will want to review the products of the business, its profitability over time, the likelihood that employees of the business will stay, and the return on investment.